B10414-04 Double Sided DDF End Frame, 12 Laterals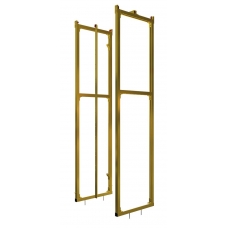 Pre-assembled Support Frames – End Frame (B10414-01) and End Support Frame (B10414-02) - including Parts and Fasteners to build a 12 Lateral DS DDF (2887mm high).
Frames are required only when starting a new Installation and compliment Module 35300207.
Not required for extending existing DDF.
353/00462